"For the grace of God has appeared, bringing salvation for all people, training us to renounce ungodliness and worldly passions… and to purify for himself a people for his own possession who are zealous for good works." Titus 2:11-12a, 14b.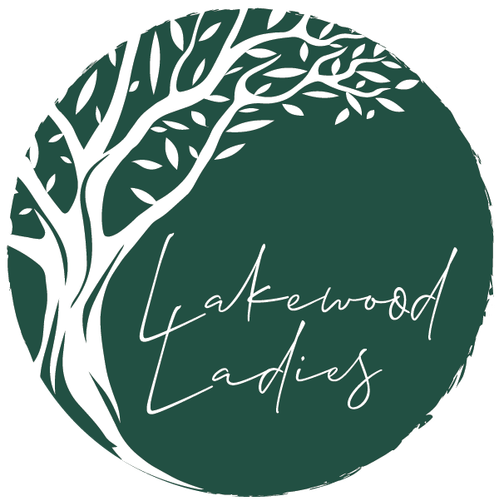 Welcome to our hub for women's ministries! We hope that this page will help you stay informed and feel included at Lakewood – and more than that, we pray for this ministry to be a place of true, lovely, everlasting friendships.
As the Ladies of Lakewood, we are committed to the church's mission- Growing People through God's Word. All of our get-togethers, Bible studies, and community outreach events are designed to engage our hearts and minds with God's Word, to encourage us to pursue godliness, to unite us in service, and to center our friendships on Jesus.
Lakewood Ladies' Winter 2022 Bible Study
Our ladies' Bible study has laid the foundation of knowing our great God by studying the Trinity – God the Father in spring and fall of 2021, God the Son in winter of 2019, and God the Holy Spirit in fall of 2019.
We finished our most recent study with the question, "How does this knowledge of God change me?" One answer was that it has strengthened our faith. Since one's faith can be only as great as its object, it is because of our great God and His amazing grace that our faith in Him has increased.
In our next study we will examine women who both failed and flourished in their faith. While there is much we can learn from these women's lives, our focus will be on our God and on the beautiful, personal way in which He met each and every one of His daughters. As we will see how our glorious God worked in and through them, we will learn from their successes and failures to live out our faith in a perfect Savior.
Register for Women of Faith
Frequently asked questions
Am I welcome? YES! We welcome women of all ages and in all stages of life.
When and where is the study? The small groups will meet a total of 8 times, on the 2nd and 4th weeks of each month from January to April. Please select the location and day/time that works best for your schedule. (Location details included in registration link)
What can I expect? Look forward to meeting with a small group of women in a welcoming home in your community where together you will explore not only God's purpose for the women of the Bible but also His purpose for you, and grow closer through prayer. This study will not require any outside work, but reading from John MacArthur's 12 Extraordinary Women may be helpful for the discussion time.
What do you expect from me? Your presence. We would love for you to enjoy this time of worship and friendship – and please, bring a friend!
2022 Winter Schedule of Women of Faith
Session 1 - Rahab: A Horrible Life Redeemed
Session 2 - Ruth: Loyalty and Love
Session 3 - Hannah: A Portrait of Feminine Grace
Session 4 - Anna: A Faithful Witness
Session 5 - The Samaritan Woman: Finding the Water of Life
Session 6 - Martha and Mary: Working and Worshipping
Session 7 - Mary Magdalene: Delivered from Darkness
Session 8 - Lydia: A Hospitable Heart Opened
Ladies Fellowship Groups
Coming January 2022